Department of
Civil Engineering
B.Tech. (Civil Engineering)
Civil Engineering is the art of directing the great sources of power in nature for the use and convenience of man; being that practical application of the most important principles of natural Philosophy which has in a considerable degree realized the anticipations of Bacon, and changed the aspect and state of affairs in the whole world. It refers to the practice of organizing the design and construction of any artifice which transforms the physical world around us to meet some recognized need.
Programme Objectives:
To provide quality education and training to our graduates to cope up with international standards.
To conduct regular continuing education and community development programmes.
To provide extension and consultancy services to government, private, public and industrial Sectors.
To excel in industrial research and consultancy with appropriate national and international linkages and to maintain highest standards in the field of Civil Engineering.
Scope of Employment:
Civil Engineering is the key to many of the issues affecting our lives today. Civil engineers solve problems, design, build and maintain our living and working spaces. They design a new stadium, work on a local by-pass or railway line, assess a damaged structure and manage a multi-million pound construction project. Self Entrepreneurship for a civil Engineer is easier compared to other branches.
Central and State Government jobs in the department of Railways, CPWD, Military Engineering Services(MES), Border Road Development Organization(BRDO), in PWD, Irrigation and Water Supply Departments. These are all Class I positions and the selection is through UPSC Engineering Services Exam.
Town Planning, Zila Parishads, Municipal Corporation, Improvement Trusts( Like NIT) and Public sector undertakings like BHEL, NTPC, ONGC, BPCL, Electricity Boards need Services of Civil Engineers.
Surveying and Consultancy
Industrial Constructions
Road Constructions
Estimating and Costing
R&D in Soil Testing and Environmental Sciences
Thurst Projects:
60 new upcoming Hydro Power Projects in Uttaranchal for development on a build own, operate and transfer basis.
NHPC to invest Rs 1, 50,000 Cr in North East over the next few years for 2, 50,000 MW of additional generation capacity in Arunachal Pradesh.
Interlinking of rivers in India, a project costing Rs. 5600 billions.
$ 880 million for the construction of Bridge between India and Sri Lanka (29kM)-Six lane combination of bridge and causeways with Railway track.
In ninth plan period. The allocation for Irrigation and flood control was above Rs 55400 crore according to planning commission steering committee report, 159 major irrigation projects from previous plans would have spilled over to Tenth Plan.
Admission Guidelines and Procedure
Eligibility Criteria for admission to Ist Semester
All those candidates who have passed the 10+2 examination from a board recognized or established by central/state government through a legislation with Physics and Mathematics as compulsory subjects along with one of the following subjects:
Chemistry, Biotechnology, Computer Science and Biology.
The candidates who have passed two years certificate course from Sant Longowal Institute of Engineering and Technology, Longowal (SLIET) shall be eligible.
Eligibility Criteria for admission to 3rd Semester through Lateral Entry
All those candidates who have passed Diploma examination from an AICTE approved institution & have obtained at least 45% marks (40% in case of reserved category) in appropriate branch of Engineering / Technology shall be eligible to apply.
All those candidates who have passed B.Sc. degree from an recognized University as defined by UGC, with at least 45% marks (40% in case of reserved category) and passed 10+2 standard with mathematics as a subject shall be eligible to apply subject to passing the Engineering Graphics/ Engineering Drawing and Engineering Mechanics subjects of the first year Engineering program along with second year subjects.
Documents Required for Admission
Original certificates and mark sheets of previous examination passed i.e. 10th, 10+2/Diploma.
Attested Xerox copies of these documents along with the completed admission form.
Residence Certificate
Latest 5 Passport Size coloured Photographs.
Migration Certificate.
Character Certificate issued by Principal/Competent Authority of the last Institute attended.
Undertaking of Gap period if applicable.
Ragging Affidavit attested by Notary.
Documents Required for availing Post-Matric scholarship for SC/BC Category candidates from Punjab State
Caste certificate(SC/BC/OBC)
Income Certificate
Photocopy of Bank passbook showing Account no. and IFSC code.
Laboratories
Surveying Lab

Surveying Lab introduces our students to latest digital and electronics devices i.e electronic theodolites and Total stations, etc.

Concrete Testing Lab

Concrete Testing Lab is equipped with 2000KN Compression Testing machine, flexural testing machine

CAD Lab

CAD Lab is equipped with 30 work stations loaded with softwares like Auto-CAD, STADD-Pro and other construction management software

Transportation Engineering Lab

Transportation engineering lab had all the latest equipments for testing of all kinds of highway materials.

Structural Analysis Lab

Structural Analysis Lab helps in understanding the basic theorems of stresses and moments in various structures through models.

Geotechnical Engineering Lab

Geotechnical Engineering Lab had the facilities of computerized triaxial shear test and direct shear test, SPT, etc.
Tech Fest
Department of Civil Engineering organized an event "Tech Fest COMPETITION" on 07.10.2015.under the supervision of Civil Engineering Department. Around 100 students participated effectively from the department of civil Engineering in different events like Bridge making, Concrete Testing, Magnetic Treasure Hunt, Computer aided drawing competition. First and second positions are declared on the basis of group performance of students. Certificates distributed to all the participants.
---
CADD Workshop
CADD Centre, Jalandhar organized a workshop on 11.09.2015 at LKCE under the supervision of Er. Amanjot Singh Bindra, (HOD Civil Engg. Deptt).5th semester and 3rd semester students participated effectively. Doubt clearing session is headed by Mr. Parminder Singh Centre Head, CADD Centre Jalandhar. Auto CADD competition is organized at the end of workshop. 60 number of students participated in the competition special prizes and certificates given by the CADD Centre, Jalandhar.
---
Survey Camp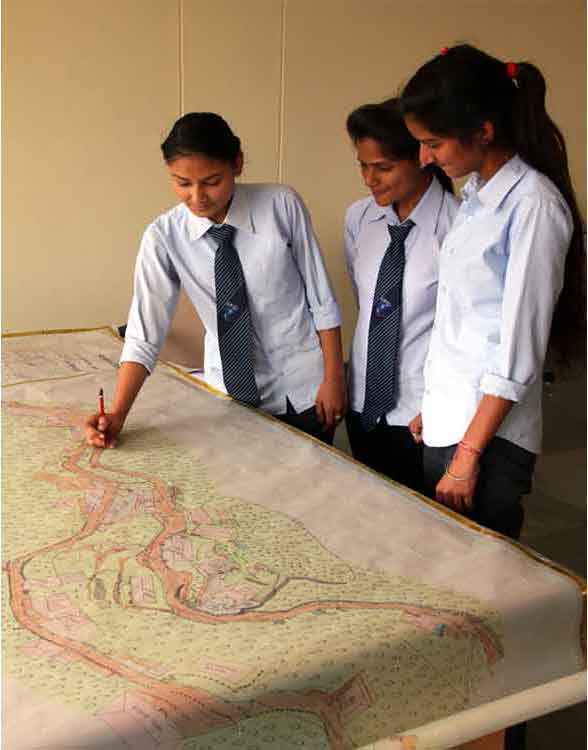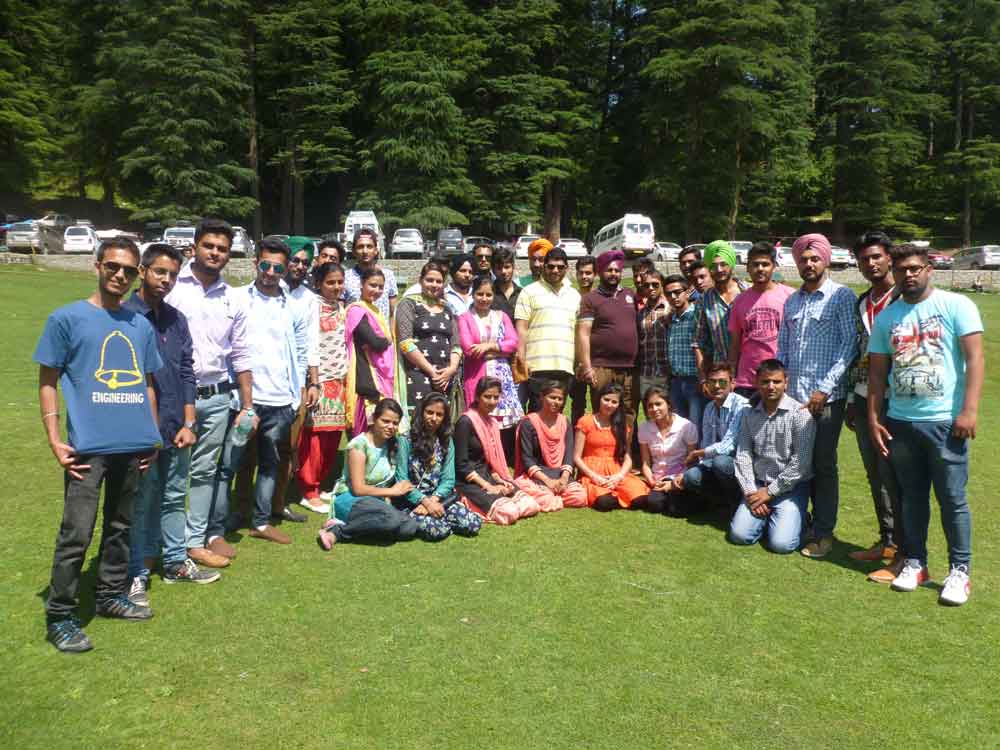 Department of Civil Engineering organized its 1st Survey Camp (post 4th semester training) at Dalhousie (Himachal Pradesh) in June 2015 under the supervision of Er. Abhishek Sachdeva and Er. Gurpreet Singh. Dalhousie is having good topographic features and it is good place to learn the use of various techniques and methods of Survey. Survey is the method to determine the relative position of the object using various linear and angular measurements. Camp Fire is organized. Executive Engineer (PWD) and Superintending Engineer (PWD) was the Chief Guest of the Function.
---
OTHER DEPARTMENTS