COMPUTER SCIENCE & ENGINEERING
Department of
Computer Science and Engineering
B.Tech. (Computer Science & Engineering)
Computer Science and Engineering is the most sought after stream and offers students an opportunity to become thorough professionals in Computer Science & Engineering. The Department is committed to create a culture that encourages technological innovation and exploration of the latest advances in the rapidly changing field of Computer Science. Computer Engineers are involved in many hardware and software aspects of computing, from the design of individual microprocessors, personal computers and supercomputers to circuit design.ng Technologies. The Department provides exposure to emerging technologies as well as futuristic technologies like Cloud computing and High Performance Computing.
Programme Objectives:
To enable our students to develop into outstanding professionals with high ethical standards to face the challenges of the next millennium.
To develop an ability to analyze the requirements of the software and understand the technical specifications.
To prepare the students for the successful career and work with values and social concern bridging the digital divide and meeting the requirements of Indian and Multinational Companies.
To provide sufficient depth of understanding in computer science, professionalism and experience necessary for successful careers related fields.
To inculcate quantitative and analytical skills to assess and apply theory of computer science to technical problems and also to research for developing innovative projects.
Scope of Employment:
Software Developers
Design Engineers in Web applications, Network Security and management solutions
Computing and IT Consultants
System Administrator
Finance Industry
Simulation in IT companies
Admission Guidelines and Procedure
Eligibility Criteria for admission to Ist Semester
All those candidates who have passed the 10+2 examination from a board recognized or established by central/state government through a legislation with Physics and Mathematics as compulsory subjects along with one of the following subjects:
Chemistry, Biotechnology, Computer Science and Biology.
The candidates who have passed two years certificate course from Sant Longowal Institute of Engineering and Technology, Longowal (SLIET) shall be eligible.
Eligibility Criteria for admission to 3rd Semester through Lateral Entry
All those candidates who have passed Diploma examination from an AICTE approved institution & have obtained at least 45% marks (40% in case of reserved category) in appropriate branch of Engineering / Technology shall be eligible to apply.
All those candidates who have passed B.Sc. degree from an recognized University as defined by UGC, with at least 45% marks (40% in case of reserved category) and passed 10+2 standard with mathematics as a subject shall be eligible to apply subject to passing the Engineering Graphics/ Engineering Drawing and Engineering Mechanics subjects of the first year Engineering program along with second year subjects.
Documents Required for Admission
Original certificates and mark sheets of previous examination passed i.e. 10th, 10+2/Diploma.
Attested Xerox copies of these documents along with the completed admission form.
Residence Certificate
Latest 5 Passport Size coloured Photographs.
Migration Certificate.
Character Certificate issued by Principal/Competent Authority of the last Institute attended.
Undertaking of Gap period if applicable.
Ragging Affidavit attested by Notary.
Documents Required for availing Post-Matric scholarship for SC/BC Category candidates from Punjab State
Caste certificate(SC/BC/OBC)
Income Certificate
Photocopy of Bank passbook showing Account no. and IFSC code.
Laboratories
Computer Networks Lab


Course provides knowledge about computer network related hardware and software using a layered architecture. It also highlights the functionality of the different layers of OSI model and TCP/IP model. It also discusses the different types of networks and all the possible topologies, routing fundamental.

Software Engineering Lab


Course Software Engineering provides knowledge to design and develop software products and estimating the efforts and cost incurred using the various heuristics techniques. The course content also covers the concept of Unified Modeling Language and open sources like open Proj for the realization of the projects which can be correlated to the real world problems. It also emphasizes on the testing techniques and the area of deployment & the selection of various testing techniques.

Operating System Lab


The lab covers recent web technologies which are highly in demand. Students start their learning by developing simple pages in HTML and then apply logic and validations using JavaScript and Java. It also covers XML: Web's standard for document creation and dataset connectivity. Popular open source technology PHP helps a developer to create webpages and websites.

System Programming Lab


Course System Programming provides knowledge to design various system programs namely editors, assemblers, macro processors, compilers, linkers, loaders and debuggers. The course content also covers the CASE STUDY on LAX and YACC tools thereby making students to understand their use.

CG Lab


The lab deals with generation and display of graphics and animations on display devices. Students deal with programs like straight line, circle, ellipse and complex fractals. It covers basic graphic operation like clipping, scaling, rotation, shear, translation and reflection both in 2D and 3D

RDBMS Lab


The RDBMS lab is used to study various concepts of database design and generation of database schemas.

Student can understand and implement the relational model, SQL, indexing and query processing, triggers, cursors, stored procedures and can deal with issues of relational database design. To understand the processes of data mining student can use different data mining tools like WEKA. This lab is used to perform practical of subjects like database management, advance database management and data mining.
Guest Lecture on "Big Data"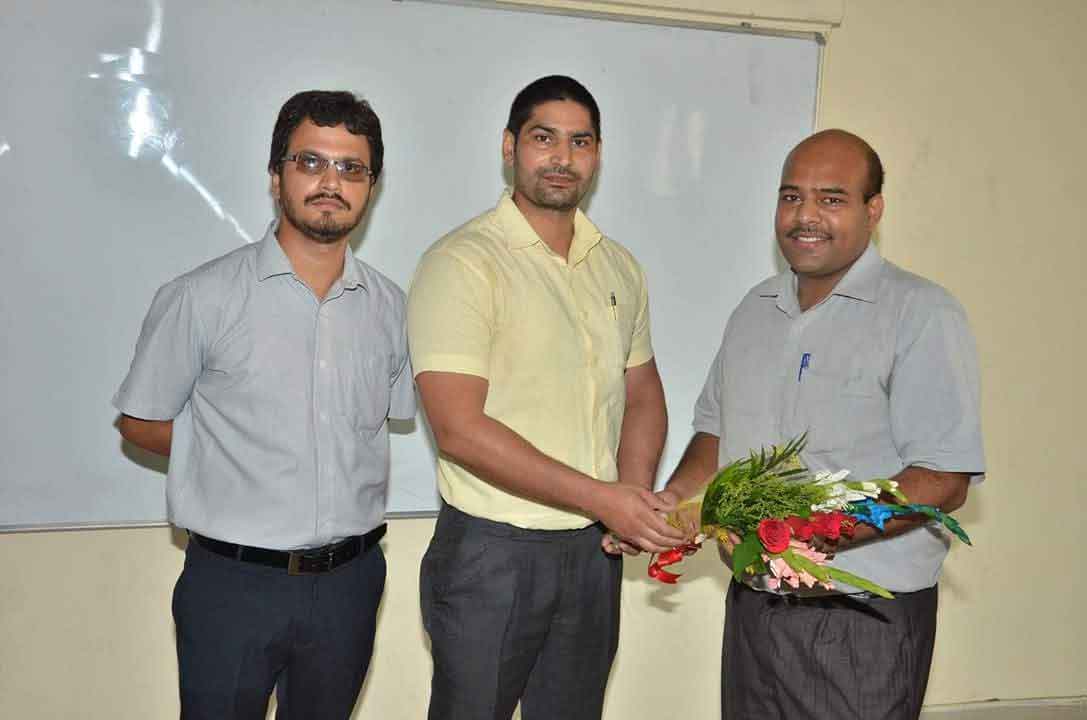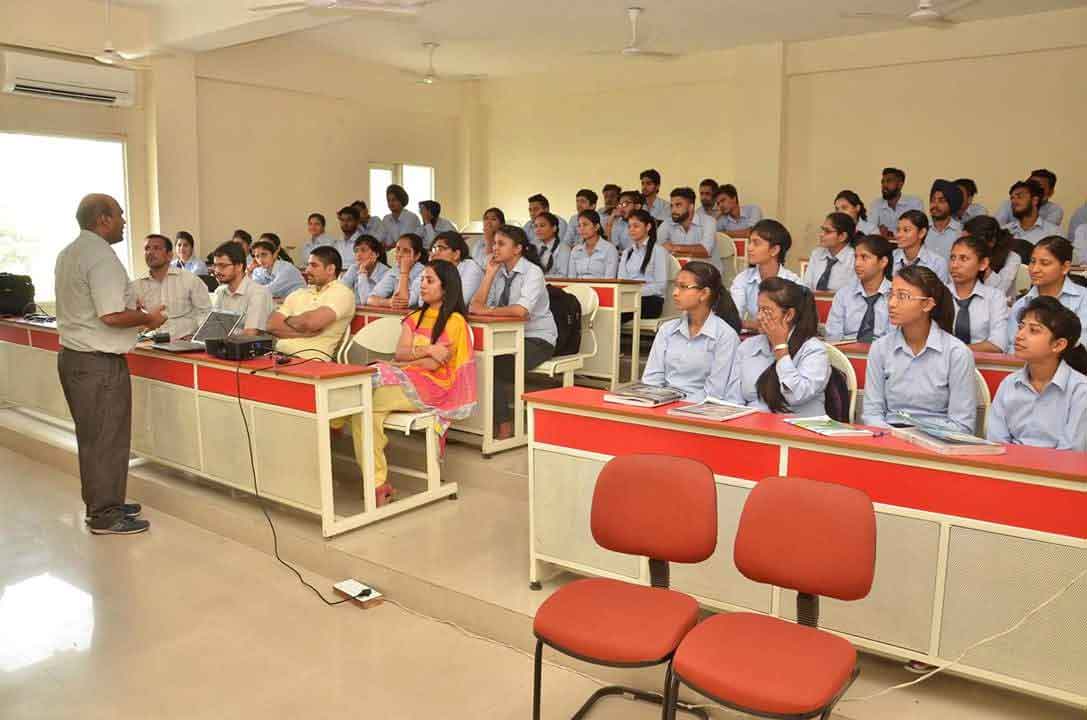 A Guest Lecture on "Big Data" was organized at Lyallpur Khalsa College of engineering. Dr. Parshant singh Rana from Thapar University delivered incredible lecture. Comprise of "Machine Learning paradigms and it's variety of applications", after he motivated student with many live example and suggested students to learn using hand on practices.
---
Workshop on Hacking & Counter Measures
The main objective of the workshop is to provide an opportunity for faculty members, research scholars, students from various streams to present new solutions and hands on experience addressing challenges of Hacking and network security. workshop devise participants with in-depth knowledge and skills to protect their information assets. The session will immerse the candidates in to a interactive environment where they will acquire understanding of network security threats such as loss of confidential information, hacking attacks and social engineering.


---
Utkansh 2k16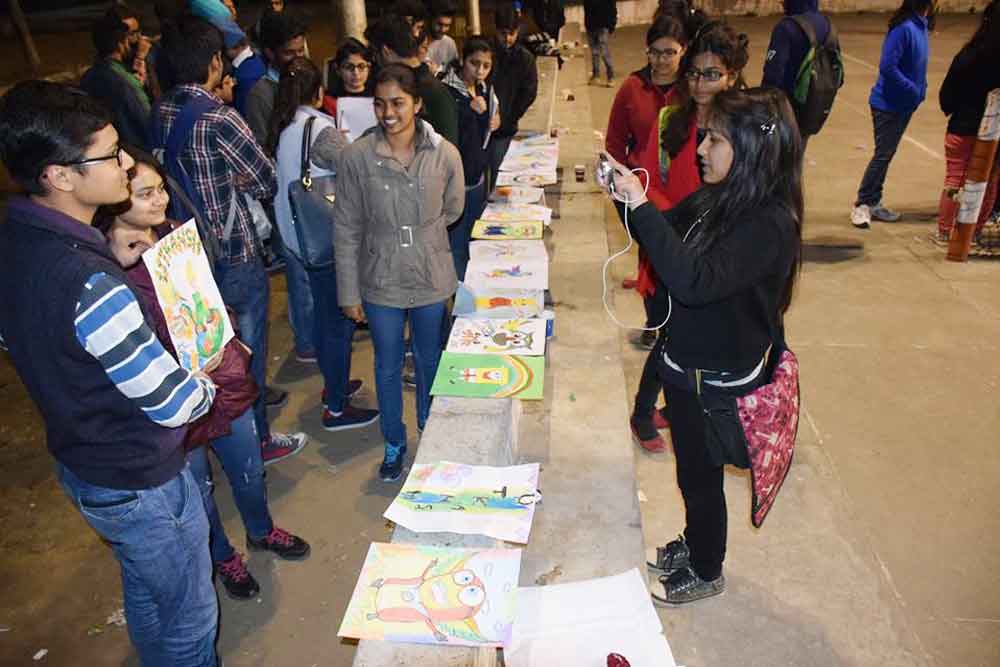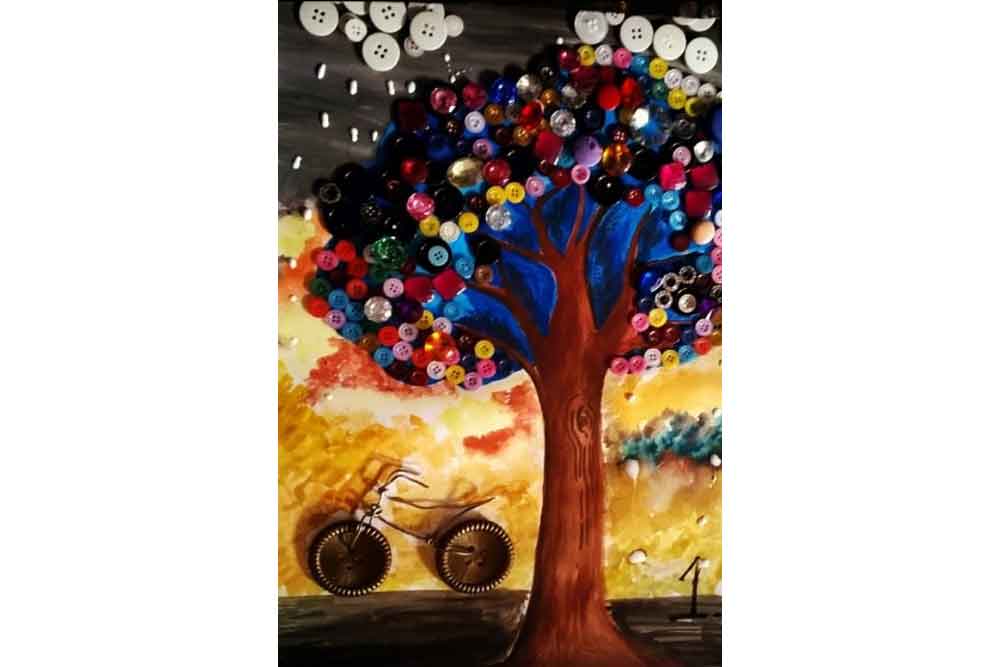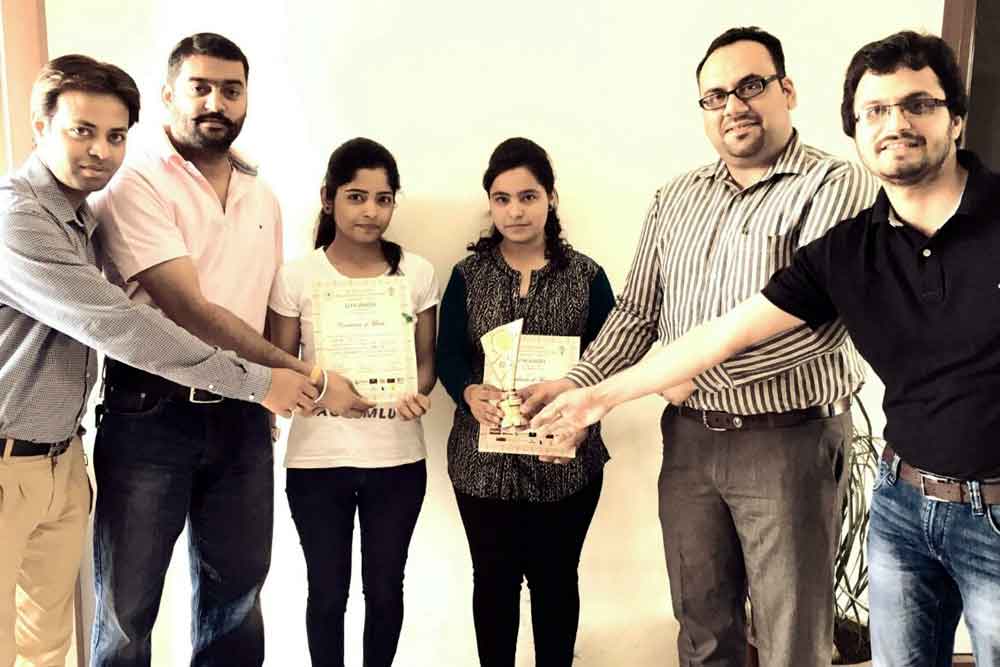 LKCE students bags 1st position in an event UTKANSH-2016 held at NIT Jalandhar. Utkansh is the Annual Cultural Festival of NIT Jalandhar.

Harpreet Kaur and Tania Sharma of CSE 6 Semester of LKCE grab first position in the button art event held at NIT jalandhar. Prof Dr YS Randhawa and CSE fraternity congratulate students for their achievement and motivate aspirants to continue participate in future with same zeal.
---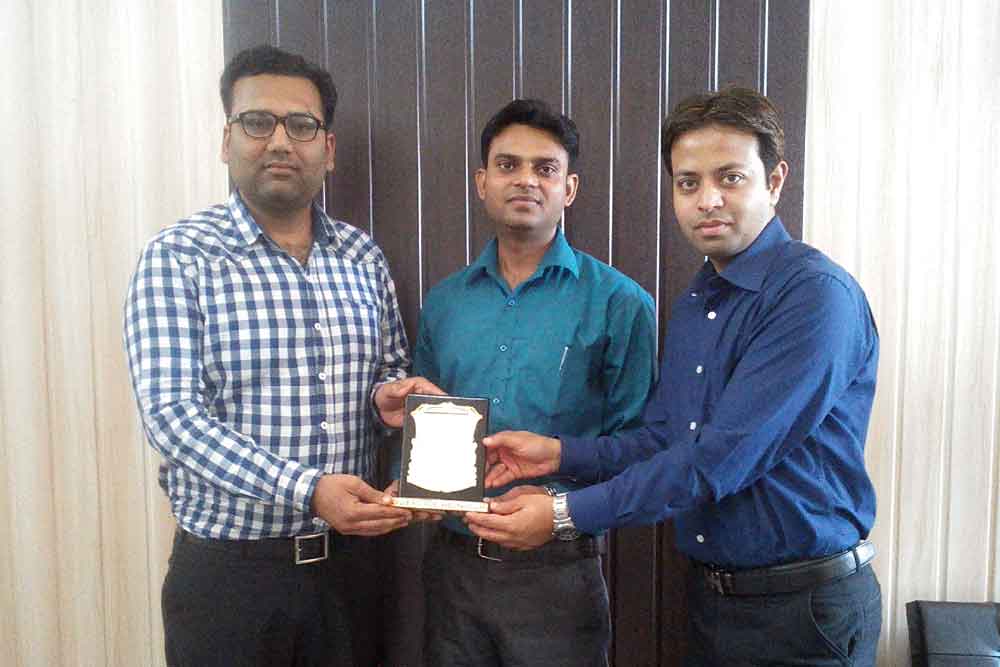 Apitutude test by KVCH
IBM business partner KVCH has conducted an aptitude test of CSE & ECE students of 4th and 6th Semester of Lyallpur Khalsa College of Engineering. All the students who will score more than 75% marks in the test will get a free training in the IBM Company. More than 200 students participated in the test organized in the Lyallpur Khalsa College of Engineering.


---
Introduction to Cloud Computing
The session is targeted towards orienting students and researchers on Cloud computing basics and would touch upon IaaS & PaaS giving the participants opportunity of hands on Cloud platforms.
Students will gain access to cloud platform by registering on https://ibm.biz/manimadhukar which would enable them to get 30-day free access to IBM PaaS.
The session would cover Cloud concepts mapping them with Softlayer and Bluemix. The agenda of the event for your perusal is given below.
Introduction to Cloud Computing
Cloud Service Models
Introduction to Softlayer
Introduction to Bluemix
Application development on Bluemix
Integration Cloud Foundry & Bluemix
All the registered students (https://ibm.biz/manimadhukar) who will be attending the hands on workshop will be awarded with a certificate by IBM.
About Bluemix:
IBM Bluemix is an open-standards, cloud-based platform for building, managing and running apps of all types (web, mobile, big data, new smart devices). Capabilities include Java, Node.js, GO, PHP, Python and Mobile backend development, application monitoring, as well as capabilities from ecosystem partners and open source—all through an as-a-service model in the cloud.
---
OTHER DEPARTMENTS